Breath might be the key to the many mysteries of the flu.  Not only sneezes and coughs can spread the flu, but new research shows that the breath of an infected person can infect you with the flu virus.  At FLASS, we hope this alert will be taken seriously.  Research scientists have discovered that every time a person with the flu exhales, you are in danger of catching the flu.  The title of the research report is, "Infectious virus in exhaled breath of symptomatic seasonal influenza cases from a college community."  And it was published in the Proceedings of the National Academy of Sciences.
An Experiment in Breath
Using college volunteers the investigated tiny particles of "aerosol" that is expelled into the air when a person exhales.  Here's what they discovered: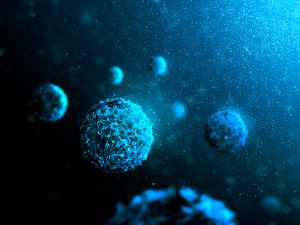 1.  They collected samples from exhaled breath and spontaneous coughs produced by 142 cases of symptomatic influenza infection.
2.  In 218 clinic visits, they discovered infectious influenza virus in 52 of the samples of fine aerosols.  This meant they found infectious virus in 39% of the fine-aerosol samples they collected.
3.  They confirmed that a "significant fraction of influenza cases routinely shed infectious virus into aerosol particles small enough to remain suspended in air and present a risk for airborne transmission."  So, just because you didn't hear coughing and sneezing during class, church or dinner did not mean you were not exposed to the flu.  It's flu season, and we know it is a severe one.  It is especially severe as the CDC has declared it an epidemic.
Breath-taking Results
To summarize the research study simply,  The leader of the study, Donald K Milton M.D., MPH, professor of environmental health in the University of Maryland School of Public Health stated, "We found that flu cases contaminated the air around them with infectious virus just by breathing, without coughing or sneezing…"  He added "People with flu generate infectious aerosols (tiny droplets that stay suspended in the air for a long time)
1.      …even when they are not coughing,
2.      …and especially during the first days of illness."
An Animated Look At the Flu
Let's get visual for a moment:  Imagine tiny green spiked spherical bombs riding drafts of red mist escaping with every breath and piercing the lungs and hearts of the people around you.  Yes, it's an ugly vision.  But it is very much on target. Microscopically, something very like that is happening.  And according to the latest CDC statistics, it's happening a great deal.
The obvious benefit of knowing about this study is that realization that if you think you might be sick, stay home.  We graciously and courteously remind you to avoid sharing your breath with the public.
Fatal flu in Florida
In the January 24, 2018, issue of the Miami Herald, reporters Madeleine Marr and Carli Teproff put the heart into some of the statistics about this year's flu.  They wrote the story of Dylan Winnik, the third Florida child to die of the flu.
They wrote, "It started as the sniffles.  Mom thought it was a cold.  It was the flu.  And it was fatal."
No alert or CDC report could be more poignant than these words.  They came from the partner of the child's mother, Mike Medwin.  He appealed, "Don't mess around with the flu… " And he added,"It's not going to somebody else.  It can happen right in your neighborhood.  Right in your home.  It happened to us. Lightning struck."
For Dylan, a seventh-grader at Okeeheelee Middle School in West Palm Beach, the symptoms escalated quickly, according to the Palm Beach Post.
The newspaper reported that Dylan, who did not get his flu shot this year, had a cold for about two days before he died."
Then Medwin said again, "Please implore other parents to not take the flu lightly whatsoever."
Breath of Death is not an Over Statement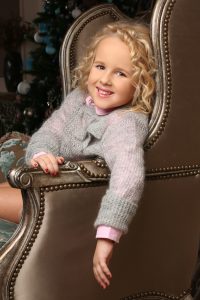 Dylan was one of 30 children who has died of this season's flu.  According to the Florida Department of Health, Flu has taken the life of two other Florida children for a total of 3.
The Florida Department of Health recommends:
1.   Sick people need to stay home until fever-free for at least 24 hours.
2.  We should all wash our hands often.
3.  Please, if you have not received your vaccine yet, you should do so as soon as possible.
Breathless Take-Aways
The CDC stated, "To date, this influenza season is notable for the sheer volume of flu that most of the United States are seeing at the same time…"  This can overwhelm doctors, clinics and health systems.
FLASS suggests you note that much of the flu activity has been ignited by influenza A H3N2.  This potent strain seems especially malevolent because it attacks the very young or the very old.
FLASS  Flu  Advice Alert
+What should you do if you suspect you or your child has the flu?  FLASS hopes our friends and readers will avoid emergency rooms, unless the symptoms are very severe, such as intense breathlessness.  We advise you to go to your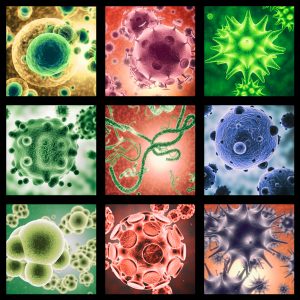 health care provider, or your pediatrician, to a clinic or a walk-in care center.
Dr. Antonio Crespo, infectious disease specialist and chief quality officer at Orlando Health, Dr. P. Phillips Hospital, explained.  "The virus changes every year.  That's why it's difficult to make a vaccine that's fully effective.  But it still provides some protection." So please, although it is late in the game, please get your shot.
You might think that the title of this Flu alert blog is melodramatic or overly sensational.  However, we know the 30 families who have lost children to the flu this season would not think this alert was an exaggeration.
In our previous blog, we released the statistic of 20 children and within a few days, we have had the sad duty of adding 10 more children who died of the flu to the list.  How quickly that total became 30!
FLASS never wants to cause you undue alarm about your health, but we felt compelled to call attention to the epidemic.  You see, FLASS and all the lung doctors need your help in defeating it.  Only you can permit your child to be given the vaccine.  Only you can stay away from breathy crowds or force yourself to stay home from work when you're sick.
Together we can defeat this epidemic, both in our state and our nation.  Then we can all draw breath more easily.