The heart is a big symbol for February, but the symbol means more than a Valentine.  February is the designated month for advocating public awareness of Heart disease.  And cardiovascular disease is a killer.  It is the "the leading cause of death in the United States."
Yes, We Wore Red Dresses Feb. 2 for Heart Disease Awareness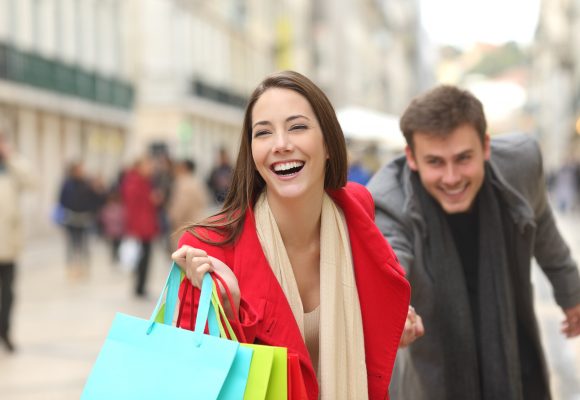 We all know that heart Month Means More than wearing a Red Dress.  The dresses made a point: Heart Disease bullies women.  Did you know that heart disease kills one woman every 80 seconds?  That is a breath-stopping, jaw-dropping, eyeball popping statistic.  What is even more shocking is that of 80% of those cases could have been prevented, according to the NHLBI.
We wish the owners of those hearts had adapted their lifestyles and reduced their risks, so they could have lived longer lives.  One of those risk-reducing measures against cardiovascular disease prevention is the decision to lead a more active life.
This month, The Florida Lung, Asthma and Sleep Specialists are encouraging their patients and friends to prioritize the NHLBI goal of motivating Americans "to move more and Move with Heart."
What's Good for the Heart is Good for the Lungs
Of course, we have our own agenda as pulmonary specialists.  But the program to reduce the risk for the heart is good for lungs as well. Thus, you have the title of this blog.
Here are 4 major points in the simple program the NHLBI is promoting:
1.  Be good to your heart at least 150 minutes (2 ½ hours) "each week of physical activity, that gets your cardiovascular system pumping and leaves you a little breathless."  (Of course, we want you to check with your health provider before beginning any new programs of physical activity.)
2.  Be flexible. You can divide your daily activity into small segments.  The NHLBI says, "There are flexible ways to break it into amounts of daily activity, and even small amounts add up and can have lasting heart health benefits."
3.  Don't Stress out about your Genes:  Research shows that, in spite of high genetic risks, physical activity will still help you avoid cardiovascular system disease and stroke.
4.  A Shocking Statistic for your motivation: FLASS thinks it's pretty amazing that only about 22% of American adults meet the federal Physical Activity Guidelines.
Going Red in February 2018: Improving Your Activity Level for Heart Health
Improving your activity levels improves many facets of your overall health.  Go Red Get Fit! in February.  The FLASS pulmonologists and health care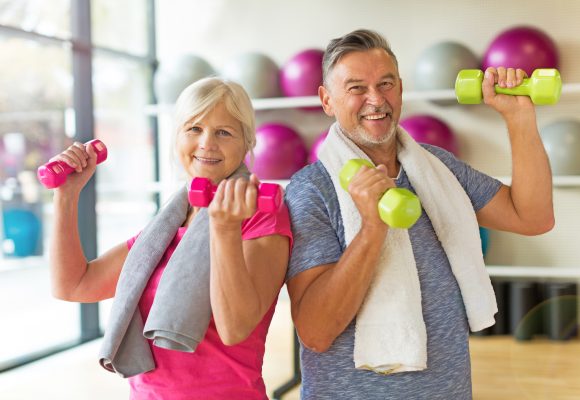 professionals know that the lungs are not jealous of all the attention you will be giving to the circulatory system.
The pulmonary and circulatory systems are tethered to each interdependently other like lifetime sweethearts.  (Yes, this metaphor is in honor of the Valentine holiday this month.)
Your extra activities will bring untold benefits that are shared by all the organs of your body.  With more activity, you can:
1.  Actually, lower your blood pressure,
2.  Boost your good cholesterol levels, and
3.  Dramatically improve blood flow. (Good for every system in your body!)
4.  Moreover, more activity will allow you to painlessly keep your weight under control.
5.  Likewise, you will help prevent the bone loss that can leads inevitably to osteoporosis.  Go Red Get Fit! 
Learn about the Small Things You can Accomplish for your Heart and Lungs
As you read these words you might be thinking, "I can't run a marathon for heart advocacy.  I can't give millions of dollars to heart research.  We suggest you just do some little things.For example, we suggest you take the pledge.  Promise that you are going to add a healthy cardiovascular activity of 2 and a half hours in your schedule.
Words Have Power:  Talking to Yourself, then Challenging Others
All you have to do is go to the above-linked website to find the pledge and take it.  You don't have to post a video of it.
Then we hope you'll ask your friends, family and co-workers to take the pledge and help you stay accountable to your promise.
And the words are simple:  I _(name)________pledge to do more for my heart health. (Then, put exactly what you will do in words.)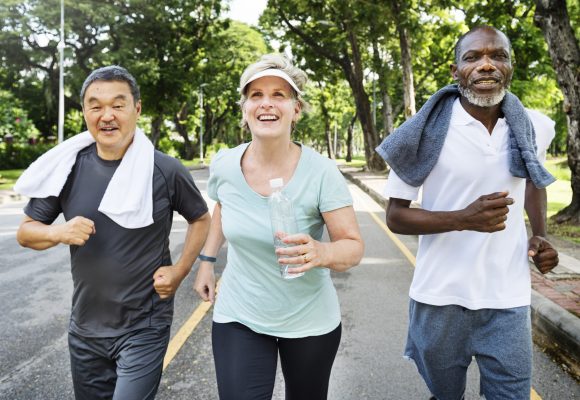 Heart-felt February Conversations
Advocacy begins at home, with family, friends and loved ones.  What if you cut down your salt intake by half and what if you got your family to go along with the change?
You could make a difference.  Ideas like taking the pledge for more activity in your week can be difficult to suggest to family members.
Suppose you know or love someone and you can see they are headed for cardiovascular problems.  "It can be hard to talk to a family member or friend about making healthy lifestyle changes."
At healthfinder.gov, linked above, you can find tips to help you have a conversation.
With these tips, you might be able to begin a dialogue about more physical activity.  Show the Love.
They tell us to begin such a conversation in a loving way, like "I want to help you make healthy changes so you can keep enjoying the things you love to do."
Share the Facts in February: How to have Practical Heart Health Conversations
Acquaint a loved one with some of the facts about heart disease. For example, share this statistic:
"Cardiovascular  disease causes more deaths in the United States than all types of cancer combined."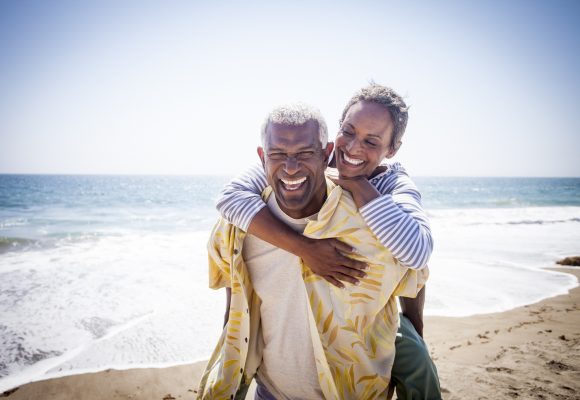 Fear Not the Conversation:  How to Help Your Loved One Reduce the Risk of Cardiovascular Disease:
Then, explain how to improve cardiovascular health with increased activity.  FLASS encourages you to make it clear to your family members and loved ones how they can reduce the risks of heart disease.
The health care professionals and pulmonologists of Florida Lung, Asthma and Sleep Specialists want your loved one to know that taking the steps listed below can improve cardiovascular health.
Quit smoking and stay away from secondhand smoke.
Get active.
Aim for 2 hours and 30 minutes of moderate aerobic activity every week.
Losing just 10 pounds can lower your risk of heart disease.


Most Important Heart Healthy Hack for the Heart Healthy Valentine: Conversation
In Heart Healthy February Conversations, You must "Offer to help."
Just ask your loved one:
 "What changes are the hardest for you to make?
What can I do to support you?"
"How can we get healthy together?"
"You don't have to do this alone.  What can I do to help you?"
And so, our dedicated month to heart health begins.  Here at FLASS, we hope our blog readers, patients and friends can take the messages of red advocacy to their friends and family.
We hope we have helped to start the ball rolling with this little blog.  Take the message of 2.5 hours of healthy activity to heart—Oh, and also to your lungs.  Happy Breathing.  Happy Heart Month.  By the way, did you know that by the time you reach 70 years of age, your heart has beaten over 2.5 BILLION TIMES?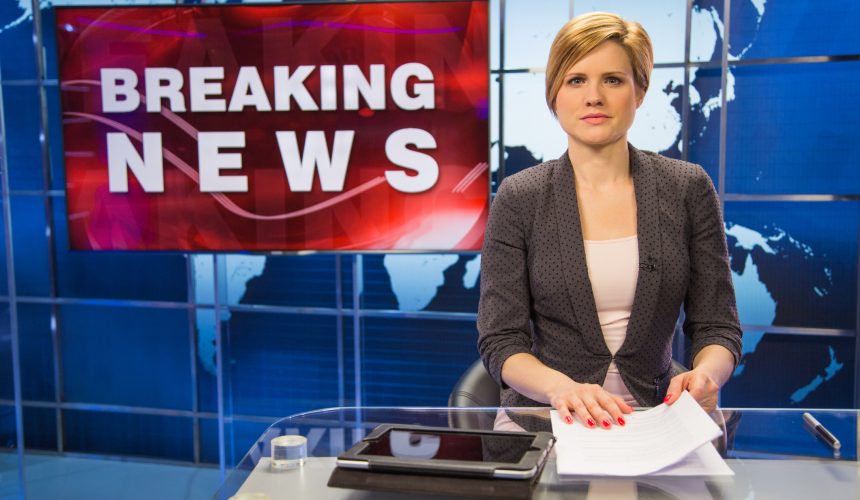 Breaking News:  The up-to-date report on the flu is serious and in the CDC's scariest words, it is "devastating."
This week the authorities have updated the pediatric deaths by 16 more victims.  The number of pediatric deaths is now at 53 children across the US. …And the flu keeps getting worse…"
FLASS warns Floridians to take more flu precautions.