FLASS CONNECT: New After Hours Service From FLASS!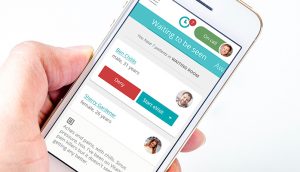 Do you need a doctor who's available during nights and weekends? Are you having trouble scheduling time off work to make appointments?
If you answered "yes" to any of these questions, try signing up for virtual doctor visits using FLASS Connect!
Don't spend another PTO day in a waiting room with this new telemedicine service. FLASS Connect is perfect for patients who have a busy schedule, limited transportation, upcoming travel plans and more!
How Does FLASS Connect Work?
Our new after-hours video chat service allows patients to schedule virtual appointments during evenings and weekends. The eVisit app will connect you with your FLASS doctor for easy, convenient treatment. Simply register your account and select an available appointment time to get started.
FLASS Connect allows patients to:
Conveniently video chat with your doctor from any laptop, smartphone or tablet
Comfortably discuss refill requests, test results or health questions — just like a regular appointment
Get the compassionate care you love on your own schedule
How Much Does it Cost?
FLASS Connect is a cost-effective option for patients wanting easy, convenient after-hour care.
For current patients: your first virtual visit is free ($75 value)! Claim your complimentary visit using the promo code: "FREE CONSULTATION"
For all future appointments: the cost will be $75 per video visit.
How Do I Sign Up?
Skip the trip to our office and video chat your doctor after work, on the weekends or on the go. Watch this quick video below to find out how to get started. Then, click the link below to create your account!