Happy New Year.  Our wishes are winging your way as we review old respiratory trends and set new goals for Lung Health and Research in 2018!  The doctors and staff at FLASS celebrate our patients and friends.  Soon our blog articles will bring you the newest trends for 2018.
Our New Year's Wish:  No Flu for You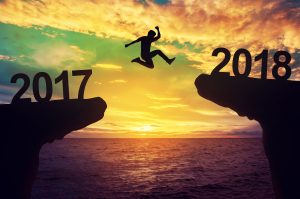 People ask us every day if it's too late to get vaccinations for the flu.  We invite you to make a New Year's Resolution to get your flu shot now.  You might even need a booster shot if you had one earlier in the season.  It's still okay!
In case you have not heard, 2017 is winding down with an official warning from the Center of Disease Control, as of Dec. 27th.
They report that the flu is now spreading nationally and regional hotspots are intensifying.  Let's take a look at some quick statistics:
"The number of states reporting widespread flu activity jumped from 12 to 23."  Additionally, "The proportion of samples testing positive for influenza at clinical laboratories went from 8.4% to 14.0%."  And finally, "the percentage of people seeking outpatient care for influenza-like illness (ILI) increased from 2.7% to 3.5% over last week's report."
Just as we have reported in previous years "flu activity usually peaks in January or February and can last well into May."
New Health–Your First Priority In the New Year
We know you were busy with the holidays, but as we enter the high season for flu, FLASS urges you to make it a high-priority New Year's resolution to get your flu shot.
That is a New Year's promise you can easily make and keep immediately.
Newest Second Line of Defense:  What Treatment to Expect
You might already know that the flu shot is the recommended course of action to prevent the flu.  We quote from this week's CDC warning.  "While flu vaccination is still recommended for people who have not yet gotten vaccinated, antiviral drugs are an important second line of defense that can be used to treat flu illness."
Think of anti-viral medications as your second line of defense.  Like the CDC, FLASS recommends, "the use of antiviral drugs as early as possible to treat flu illness in people who are very sick with flu and those at high risk of serious flu complications."
New Notes on Neuraminidase Inhibitors (NAIs)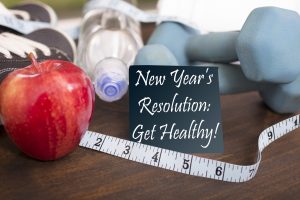 The neuraminidase inhibitors (NAI) or "antiviral medications" work best against influenza when treatment is started early, usually within 48 hours of your suspicion that you have the flu.
Sadly, studies from previous flu seasons have indicated that some healthcare professionals and clinics far under-use NAI antivirals.  So, be aware that these fine medicines work to lessen or stop flu symptoms.  As you might have heard, antibiotics do not work against the flu.
Who Should Take the New Antivirals?
If you have a high-risk condition, or if you are among the young, the old, or chronically ill, then treatment with an antiviral drug can demote your flu to a milder illness.
Even without a chronic condition, other people in addition to the young, old and sick also might be treated with antiviral drugs by their doctor this season.
As we have stated, if your health care provider thinks you have the flu, he or she might prescribe antiviral drugs. However, be aware, a test for flu is not necessary.
New Year Wishes and Gifts of the Heart
As we close this blog, we bring you our New Year's greetings and thoughts on this amazing time of the year.
The best advice for facing 2018 is packed into this little anonymous verse:
"Remember
Life is short, break the rules,
Forgive quickly,
love truly,
laugh uncontrollably,
and
never regret anything that made you smile."
Likewise, we find New Year's wisdom in these words from Jon Bratton: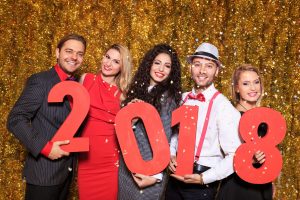 "Warmth of love, comfort of home
Joy from your children
Company and support of family & friends
A caring heart that accepts & treats all human beings equally
Enrichment of knowledge and richness of diversity
Courage to seek & speak the truth even if it means standing alone
Hopes and dreams of a just world and the desire to make it happen
A light to guide your path
Helping hands to strengthen unity
Serenity and peace within your mind, heart & soul
Food for thought & soul
A hand to hold…"
From Our Family at Florida Lung, Asthma and Sleep Specialists to You and Yours!  Happy New Year!